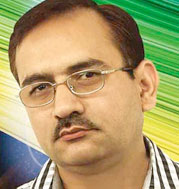 Mr. Vivek Duggal
Marketing Head, SEO Pvt. Ltd.

I am staying at the Orange County in Indirapuram; I am delighted to see quality of Construction, Landscaping, maintanence and security.
People at County Infrastructures are very organized, driven and motivated real estate professionals. They understand the client's requirements with a focused attitude. They have been easy to approach, joyful and enthusiast professionals to work with, which makes me to engage them for all my real estate needs.
Mr. Vivek Srivastava
Vice President in a foreign Bank

Way back in 2006 we looked for Quality, Good Location and value for money and booked Orange County and today we are very satisfied and are proud Owners and Users of 8 Apartments. Now we have seized another opportunity by booking 21 Apartments in Cherry County for the same reason. We are fortunate that the opportunity knocked twice.
We appreciate the USP of the Developer as "Under commit and Over Deliver". Keep it up. We are hooked with you for life and eagerly awaiting for your Next launch.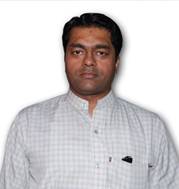 Mr. Ritesh Kaushik
Second Engineer, Executive Ship Management

I have selected Cherry County because of the ideal location of the Project and the best specifications and amenities being offered. While dealing with County Infrastructures I found that their professionalism, punctuality and reliability is an absolute pleasure for the customer. Their relationship with us is now more like family. We have had them all ears whenever we had queries and have received the best of response for everything.
Mr. Digbijoy Shukla
Director, Techtribe

My hunt for a flat was over at Orange County. I am so happy and comfortable in Orange County that we booked one more apartment in their new project Cherry County, I even advised my friends to go for it, and they too booked three apartments in Cherry County.Keep up the good work